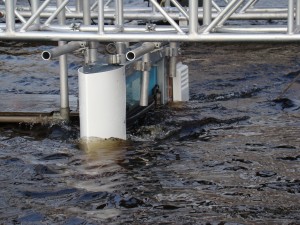 Both the Flood Door and Snorkel Vent products have recently undergone equivalent tests to those specified in British Standard PAS 1188-1:2009.
These included current, wave and static tests, which can be found detailed in the document "Flood protection products- Specification Part 1: Building aperture products".
Keep an eye on our latest news for updates. Photographs can be seen in our latest news section.
Current tests
Wave tests
More information coming soon!